How to make it in International aid – an interview with Sophie Green
Sophie Green is the Support Services Administrator for the Australian Council for International Development (ACFID); the definitive body for Australian aid and development NGO's. The purpose of ACFID is to unite the sector in its fight against poverty, to lobby the government for more aid and to regulate its members via the ACFID Code of Conduct. Currently, ACFID has over 150 members including organisations such as World Vision, Red Cross and Oxfam.
Sophie's undergraduate degree was in Economics & Social Sciences from the University of Sydney. Sophie completed a double Major in Political Economics and Government & International Relations before going on to complete Honours in Political Economics with an emphasis on Women's Poverty and Development. Sophie also volunteered in development NGOs overseas, including grassroots organisations in India, and completed an internship at an NGO based in Buenos Aires, Argentina. Throughout her studies, Sophie also volunteered and interned at national organisations including the Australian Youth Climate Coalition, Young UN Women Sydney and an economic policy think tank the Centre for Policy Development. She's held her job at the Australian Council for International Development for little over a year.
UN Youth Australia: What personal attributes or qualities would help someone make international aid/development work a success?
SG: From my experience, and given that the sector is quite under-resourced, I'd have to say that it requires a person who is really dedicated and passionate about the content of the work and is very driven to see results. You need to be able to work incredibly hard without a lot of resources or time. A high level of initiative and an ability to multitask are also beneficial because oftentimes you will need to work outside the confines of the job description.
Can volunteer or work experience replace a university degree to work in the field or is a degree mandatory?
Definitely a combination of both is required.   It's my understanding that the sector has become a lot more professional in the last 20 years; so the people who are hiring are basically looking for a combination of the two – people with tertiary education who also have field experience or developed skills in a specialised area.   Whilst uni degrees are integral – and it's becoming increasingly important to have post-graduate qualifications as well – work experience is also looked upon favourably.
Given that it's mandatory, what university subjects would you deem most helpful?
This is an interesting one because I'm one of those classic people that did development studies at uni. There's since been a total proliferation of development courses across a lot of universities but in terms of actually getting a job, this may not necessarily be the most useful tertiary education to have. This is because a large number of the jobs are actually in fundraising, events, media or program management…or specific thematic issues in the development sector – such as public health or gender. Therefore, possessing a more specialised degree in one of those skilled areas is probably going to be more useful than a really broad university degree in development. Although development content is very important, it has been my experience that you can cover content in a job very easily, but actually having the skills or specialisation in a particular field is what is really going to get you the job.
Outside of study, how can people prepare for aid work?
Obviously volunteering, internships and travelling are all ways you can prepare for aid work outside of study. Travelling is especially beneficial because a lot of jobs ask for people who are adaptable to their environment and have an understanding of cultural sensitivities; people who have actually travelled and worked overseas are highly sought after because it demonstrates that they have taken initiative, are adaptable and also understand what's happening on the ground.  Also, networking is obviously very important to getting any job and in this sector the more people you know and the more you get out there and get your name heard can be really beneficial. People are really keen to encourage professional development and young talent within the sector – so getting out there and asking professionals questions like 'how did you get there?' and 'what has your experience been?' will also help.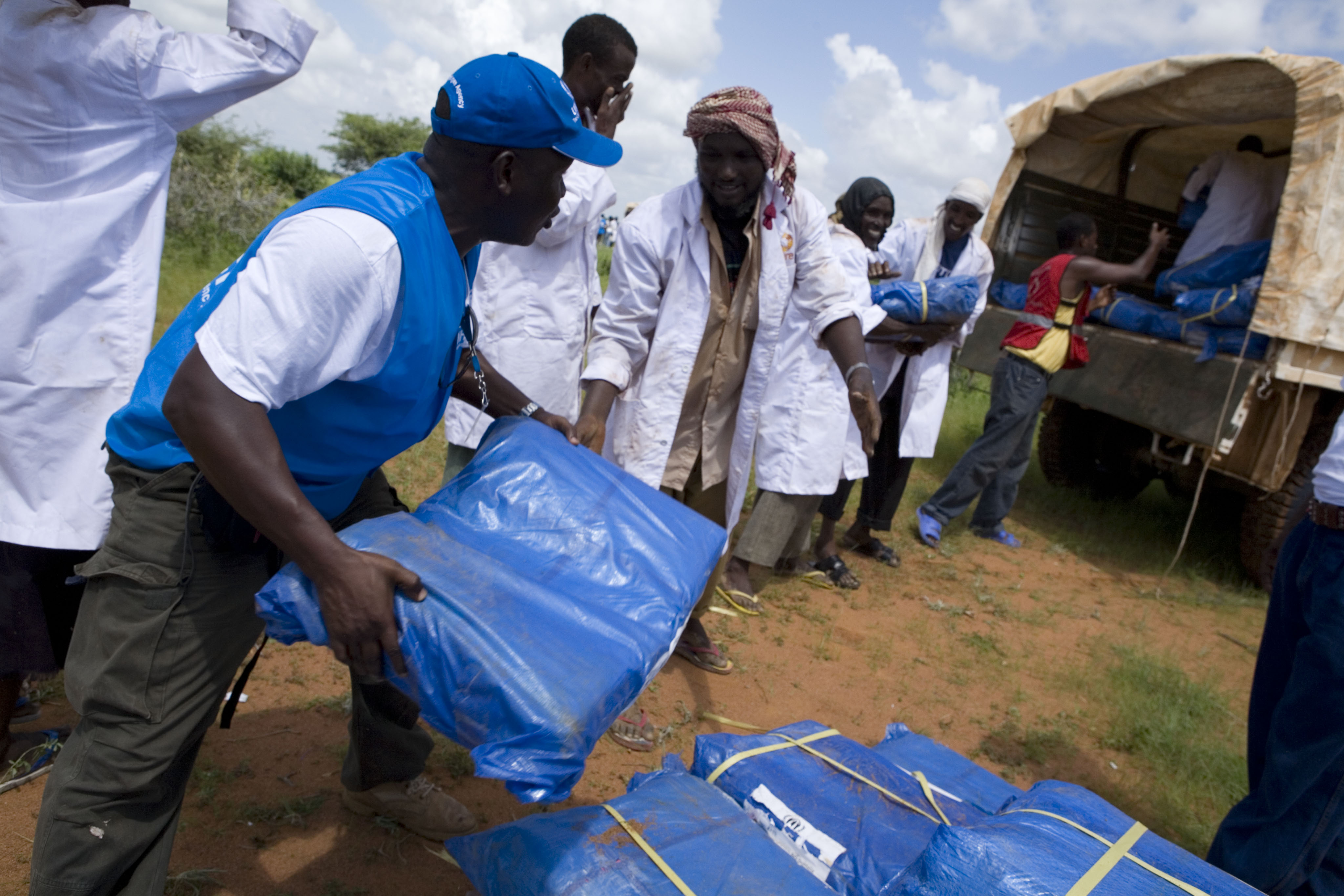 What are some of the challenging aspects of the job?
Getting a job is probably the most challenging! A lot of the aid organisations are very small so whilst you might be able to get a job in the organisation, people tend to work in silos and oftentimes there's simply one HR person, one media and communications person, or one program manager. This can make it very hard to progress upward in that particular job. Unless you're working for a very big agency, you don't receive a lot of in-house training because of tight resources or budgets. I also think that there is currently a lot of uncertainty as to whether there is even going to be a sector in twenty years' time – because of the changing political landscape and the implications this will have on the field.
Is there anything else we should know?
One of the questions I get asked a lot revolves around actually cracking into the sector and getting started. Essentially the answer is that there's not really one structured way in. I would definitely recommend researching graduate programs because they really skill you up and train you well. I'd also say another in would be working in community development or other non-profit sectors first. The content may be different but the skills are transferable. Skills gained from community development are going to put you in a really good position later to switch over to the larger international sector.